On-demand Webinar: Implantable CGM systems are on the horizon
To watch this interesting and very educational webinar now, just fill out the form on the right and click "Watch Now".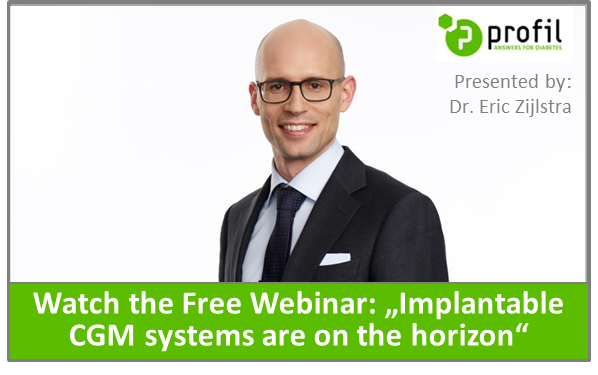 This webinar discusses the opportunities and challenges during the development of implantable Continuous glucose monitoring devices.
This webinar is suitable for lay people and does not address only scientists unlike the rest of our webinars.
Benefit from Dr. Eric Zijlstra's years of experience. Discuss and learn about:
Some CGM systems currently in development
An outlook on the future in this area
Some data on testing of new systems
Meet the presenter
Dr. Eric Zijlstra has a background in biomedical engineering and gained early experience in pre-clinical diabetes research. He started with Profil in 2008 and has organised many clinical trials with innovative oral, inhaled and intradermal insulin approaches. He is current role is Director Project Development / Medical Technology leading a team of scientists, who design and coordinate clinical trials at Profil. In 2014 he co-authored a review on the state of oral insulin.