Free on-demand webinar: "Clinical development of insulin biosimilars"
Insights from an expert in clinical research. Register now.


This webinar discusses the necessary steps for clinical development and registration of insulin biosimilars. Benefit from Professor Dr. Thomas Forst's years of experience. Learn about:
What requirements must be met before starting clinical trials for biosimilar insulins
What to pay attention to, when aiming to enter the European or American markets with biosimilar insulins
Best-practice for insulin biosimilar clinical study design
---
Webinar Synopsis
Patent protection of several recombinant insulins has expired or will expire within the near future, providing the opportunity to the pharmaceutical industry to develop biosimilar insulins for competition with the marketing authorisation holder of the originator insulin. Biosimilar Insulin is generally defined as a biological medicine developed to be similar to a biological medicine already approved for human use. While generics are considered to be chemically identical to their reference product, biosimilars are regarded to be different from the reference product. This webinar deals with the regulatory environment for insulin biosimilars and the optimal study design to address the requirements within this environment.
Several guidelines from regulatory authorities have been published to guide through the regulatory process of market approval for biosimilar insulins in different regions of the world. Areas covered by these guidelines include preclinical and clinical studies assuring safety and efficacy of the biosimilar insulin. Even if the guidelines are inherently comparable, emphasis of different aspects might diverge to some extend in distinct countries. The detail in which some of these guidelines guide the reader may be explained by the fact that treatment with insulin requires a very sensitive dose titration, and already small deviations in the pharmacokinetic or pharmacodynamic profile of insulin might implicate clinically critical glucose excursion. The time-concentration (pharmacokinetic) and time action (pharmacodynamic) profiles are considered to be the mainstay for the proof of similarity between biosimilar insulin and the reference insulin. The hyperinsulinaemic, euglycaemic/isoglycaemic clamp technology is considered to be the gold standard for the clinical characterisation of investigational insulins. In this webinar we will explain these experiments and what to pay attention to when planning bioequivalence studies using the glucose clamp technique.
Meet the presenter
Prof Dr. Thomas Forst has more than 20 years of experience in clinical research with special exper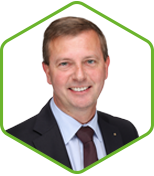 tise in the field of diabetes mellitus and its vascular complications. He lectures at the Johannes Gutenberg University in Mainz as a Professor for Internal Medicine/Endocrinology. As a member of the American, the European and the German Diabetes Association he serves as an editorial board member of several national and international journals. He has authored or co-authored more than 150 original articles in peer reviewed international journals.
Share this webinar with your colleagues: