Webinar on-demand: "Diabetes: Novel Pathways - Future Treatments"
Insights from an expert in clinical research. To watch the free webinar, fill out form on the right.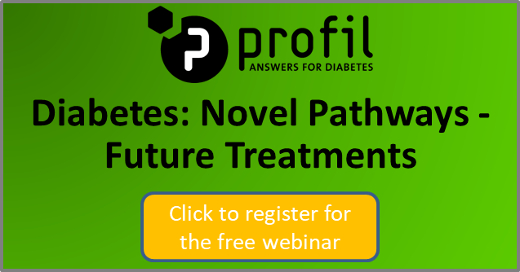 This webinar discusses the molecular pathways that have been discovered in the recent past and how they may be targets for developing future diabetes treatments. Benefit from Professor Dr. Thomas Forst's years of experience. Discuss and learn about:
A review of novel molecular pathways that may be addressed by future diabetes treatments

What to consider in the preclinical stage of drug development to increase the chances of successful clinical development

How to move from the pre-clinical stage to clinical stage for innovative diabetes treatments
Meet the presenter
Professor Dr. Thomas Forst
Thomas has more than 20 years experience in clinical research with special expertise in the field of diabetes mellitus and its vascular complications. He is lecturing at the Johannes Gutenberg University in Mainz as a Professor for Internal Medicine/Endocrinology. As a member of the American, the European and the German Diabetes Association he serves as an editorial board member of several national and international trade journals. He has authored or co-authored more than 150 original articles in peer reviewed international journals.